Hot mugs, comin' thru...
In the immortal words of Regina George: get in loser, we're going shopping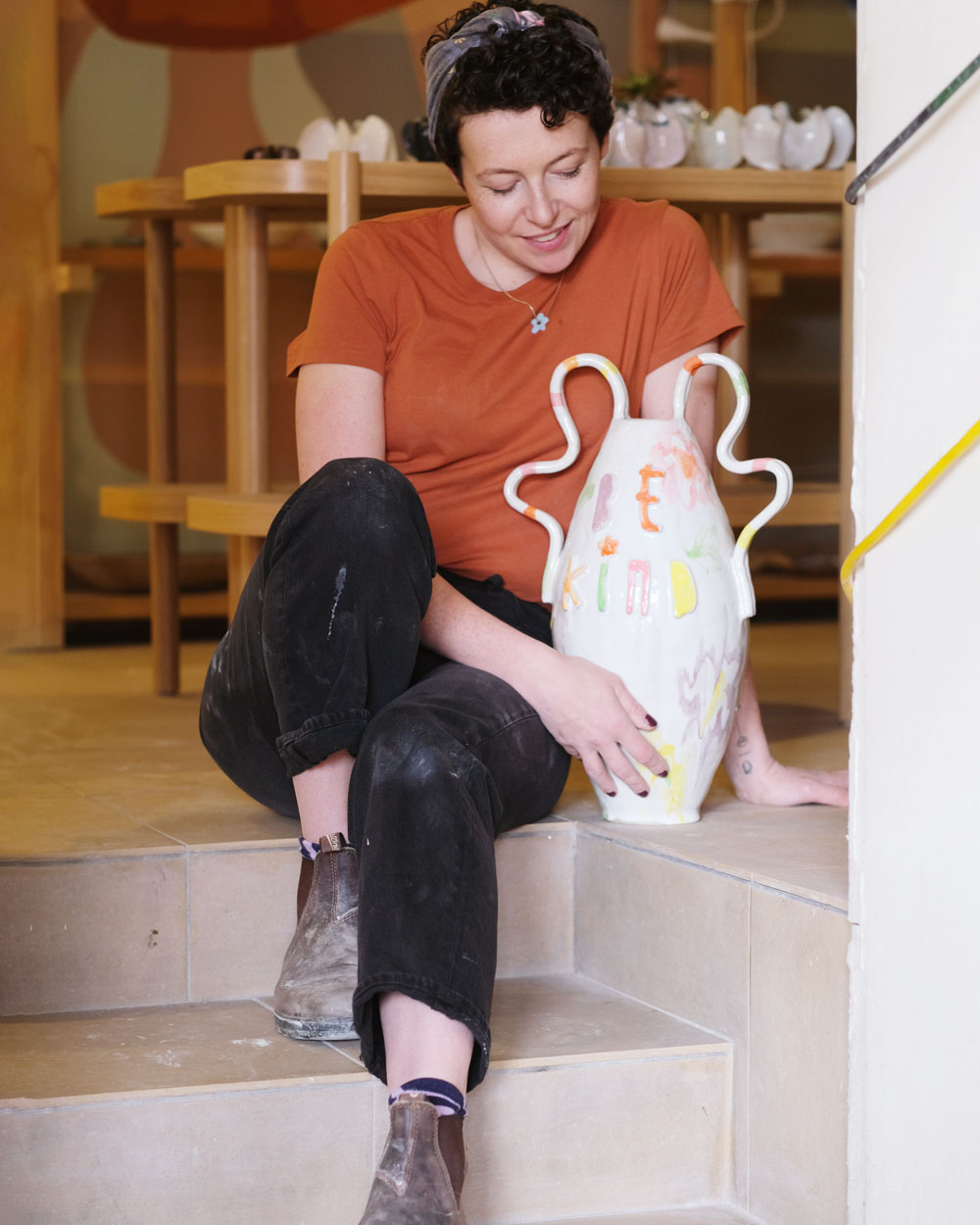 Who is Bea Bellingham?
Described by many as "a lot", Bea has been studiously making a mess her entire career.
Although originally starting in illustration and design, in more recent years Bea has worked in ceramics, and is the boss bitch behind Clay Sydney and Clay Sydney Tools.
Bea is known for her commitment to sillness and sarcasm, with designs that are both useful, and yet often entirely inappropriate. If it can have colour, it almost certainly has colour.
Spectators of Bea's chaos often comment on how remarkable it is for one woman to lose her car keys so thoroughly and consistently.